Winnsboro TX
Winnsboro is a quiet East Texas city located in Franklin and Wood Counties, in the state of Texas. It is located 40 miles North of Tyler, 100 miles East of Downtown Dallas, and 18 miles South of Mount Vernon (located on Interstate 30). Winnsboro's population was 3,434 accordning to the 2010 census. The settlement of Winnsboro began in the 1850s by John E. Winn and W.R. McMillan, with a post office established between 1854 and 1855, and a mercantile business in 1855.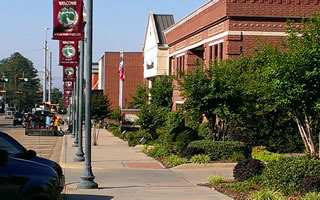 They came through "Crossroads", which was the original name of the town, and purchased 351 acres in the Gray B. King tract. Winn and McMilan were attracted to the beautiful country side and rich land that sets on the edge of the piney woods.
The name of the town was changed by its citizens to "Winnsborough" in honor of the original founder, which was later re-spelled by the government in 1889 to "Winnsboro". The original crossroads were located approximately three blocks to the North of where Main and Pine street intersect today.
The railroad arrived in Winnsboro in 1898, and the main intersection relocated southward toward the railroad.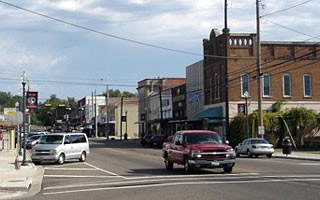 Winnsboro is a hidden treasure, and is known for its rich history, annual car shows and autumn trails events, friendly people, one-of-a-kind shops of antiques and home decor, wonderful entertainment, and great tasting food from any of Winnsboro's fabulous dining spots. Whether its doughnuts or coffee & scones for breakfast, soups, salads or sandwiches for lunch, or a full dinner that can meet any appetite, Winnsboro has a place for you.