Attractions
Area Lakes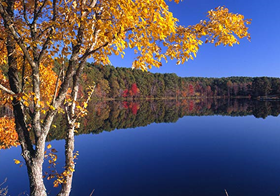 Lake Fork is one of the premier trophy bass fishing lakes in the world, and serves as a reservoir for Dallas and its suburbs.
Lake Cypress Springs is one of the "Best Kept Secrets" in Texas, according to D Magazine. Covering approximately 3,500 acres, Lake Cypress Springs is one of the most desirable lakes for water sports.
Lake Bob Sandlin is known for its beautiful large area, free of stumps and Lake Bob Sandlin State Park, a 639.8-acre park located on the heavily-wooded shoreline on the north side of the 9400-acre lake.
Lake Monticello is one of the most popular largemouth bass fisheries in Texas. Channel catfish are also popular at Lake Monticello.
For more information, take a look at this list of area lakes.
Shopping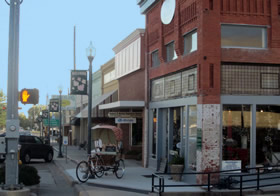 Located in Winnsboro, TX are over twenty-three (23) fabulous shops ranging from art and antiques to specialty shops and florists. Readers of County Line Magazine awarded Winnsboro the "Best Afternoon Stroll" and "Best Small Town Downtown" in 2008. There is a great variety of shops in Winnsboro. Of course at the top of the list are several antique shops and gift shops. There are home decor stores where you can find the perfect house-warming gift or an upscale addition to accent your home. You will also find a great selection of books, gifts and old time candies. Check here for a list of shops.
Restaurants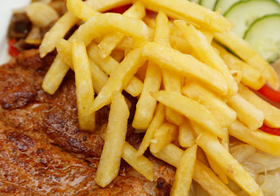 There is plenty of great tasting food from over 25 different restaurants in Winnsboro. Sink you teeth into a mouth watering juicy steak and loaded baked potato with all the fixins or enjoy a heart-warming bowl of soup and fresh crisp salad. You might just want to nestle up next to your favorite people and enjoy a gourmet cup of coffe or afternoon tea. You have whatever suits your taste including italian, barbeque, steaks and seafood, catfish & burgers, american cuisine, sandwiches, pizza, and even doughnuts and scones. Experience the magnificance of the gorgeous quiet setting of East Texas without sacrificing great food, great tastes and great fun. A list of local restaurants can be found here, at dining in Winnsboro.
Outdoor Activities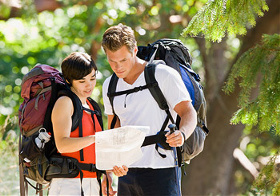 At first glance, the quaint little town of Winnsboro Texas is a place to simply relax, sip a great cup of coffee at the local coffee shop, take a stroll down main street and browse through the local shops and antique stores. While all this is true, there is also so much more to this great getaway in East Texas. Take a drive through the piney woods on the winding roads surrounding the area, take in the sunrise and try catching some prize-winning bass in one of our gorgeous area lakes.
The surrounding areas are filled with camp sites, hiking and biking trails, the lakes are great for boating, fishing, and bird watching. Enjoy great steak and seafood, italian, mexican, or just a great american burger and fries. Within 30 minutes of Winnsboro, you can enjoy a night out at the movies, additional dining options, shopping at the outlet mall, or a needed trip to the Walmart or Lowe's. Within one hour, you have access to the regional airport, shopping malls, and major retail and restaurant chains.